Robin D. Smith, PhD, has been elected to serve as vice president-elect of the Society of Toxicology (SOT), Occupational and Public Health Specialty Section (OPHSS), beginning May 1. The announcement of his new position was made at the 2015 Annual Meeting held in San Diego March 22 through 26.
Dr. Smith is an assistant professor of environmental health and a member of the Center for Community Resilience in the School of Public Health, as well as an assistant professor of preventive medicine in the School of Medicine.
"It is a great honor to have been elected to this position by my peers and to further the goals of the OPHSS in the SOT as well as to all outside partners concerned with improving public and occupational health," Dr. Smith said. "I look forward, as well, to enhancing student engagement in the study and practice of toxicology as it is fundamental to advancing these goals."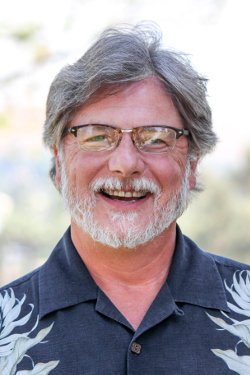 Dr. Smith's position is a four-year appointment where he will serve for one year each as vice president-elect, then as vice president, as president and finally as outgoing president/councilor. His roles will have him work closely with the executive committee and the 2016 annual meeting program committee.
"One significant aspect of my work with the program committee will be looking for opportunities to engage other specialties in toxicology and public/occupational health that will serve to broaden areas of research and practice," Dr. Smith said. "Many times we overlook significant opportunities for integrative and translational study because of narrowly focused goals. I will be particularly looking for ways to extend basic research in toxicology and exposure science that can have impacts on the public we serve."
The Society of Toxicology is a professional and scholarly organization composed of individuals from academic institutions, government and industry representing the great variety of scientists who practice toxicology in the U.S. and internationally. With over 8,000 members worldwide, the SOT has a strong commitment to education in toxicology and to the recruitment and support of students into the profession.
The Occupational and Public Health Specialty Section, one of 27 specialty sections within the Society of Toxicology, has over 400 members, ranging from toxicologists, epidemiologists, educators and other occupational and public health specialists employed by a variety of organizations. The stated mission of the OPHSS is "To advance the integration of exposure, toxicological and epidemiological principles and research approaches in addressing occupational, environmentally-related and public health issues."