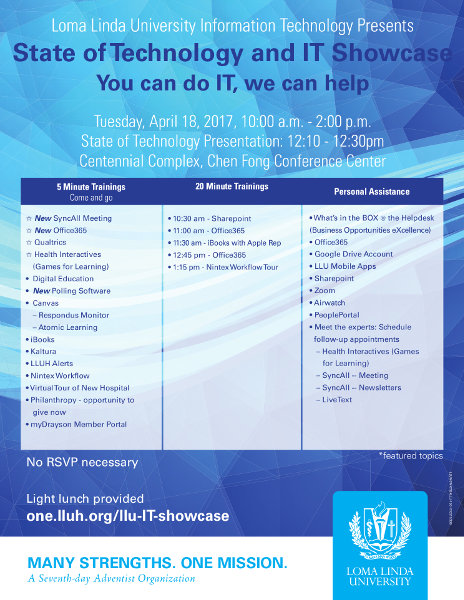 Learn more about new IT technologies and get answers to your IT-related questions at the Loma Linda University Information Technology State of Technology and IT Showcase.
In addition to the State of Technology presentation at 12:10 p.m., get quick, five-minute training sessions on SyncAll Meeting and Office 365, as well as one-on-one information from Health Interactives, a game studio.
More in-depth training will be provided at scheduled 20-minute training sessions on SharePoint and Office 365, or get personal assistance with many IT questions.
For more information, visit one.lluh.org/llu-IT-showcase.