July 2016
"Victory has a hundred fathers, and defeat is an orphan."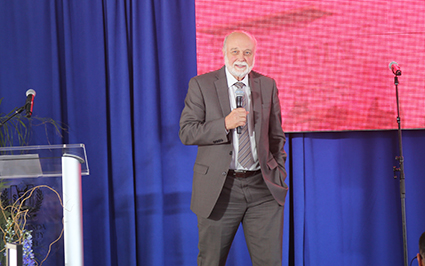 This quote, popularized by John F. Kennedy, certainly applies to the success of our new San Bernardino campus. Our ribbon cutting June 22 was the culmination of nearly 50 years of passionate and persistent commitment to our community by a wide array of individuals and organizations.
In fact, it is more like 110 years of commitment, as early newspaper accounts tell of Dr. Julia White, one of our first faculty members, giving health talks to the San Bernardino community in 1907! One of our earliest relationships in the community began with the Serrano Indians, who had lived in this valley for centuries. Dr. Lyra George, an obstetrician, began the practice of going out by horseback to deliver babies in their humble homes, occasionally taking medical students with her.
In the late 1960s, energized medical students at Loma Linda University, guided by Harvey Elder and others, started evening clinics in available community buildings in Bloomington and north Redlands. With free sample medications and meager supplies, this service was welcomed by uninsured patients, including migrant farm workers and local hippies.
As with most volunteer efforts, these clinics were carried by passionate student leaders, coordinated through those early years by Cynthia Cooley-Vest and later Janice Maynor Crayk. When the department of preventive medicine was formed in the early 1980s, it offered to pick up the supervision and staffing of what was then called the Social Action Corps, or SAC clinics.
By the early 1990s, growing patient volumes begged for larger facilities. Janice and I started driving around San Bernardino, hoping to find an abandoned building we could beg, borrow or buy for expanding our clinic space. Someone suggested we try the Norton Air Force Base, which was converting to civilian use. When we first walked through that space in 1993, we couldn't believe the potential. It had 40 exam rooms, 20 dental operatories, lab and X-ray departments, and was even air conditioned!
It took two years of negotiation and paperwork with the federal government,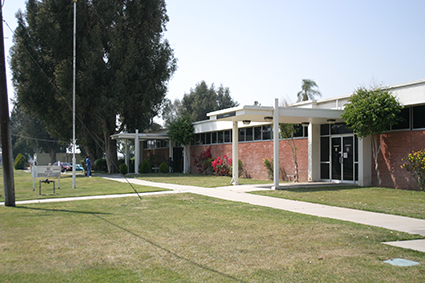 but on October 16, 1995, SAC Norton was opened. We officially changed our name to Social Action Community (SAC) Health System, incorporated as a nonprofit under Loma Linda, and registered to see Medicaid (MediCal) patients. The city of San Bernardino also built us a larger clinic at the Frazee site, and Dr. Frederic Gutekunst, School of Medicine class of '40, gave us his clinic in north San Bernardino to make it a three-clinic system, with SAC Norton as the hub.
Soon our volume grew from 3,000 to 30,000 patient visits annually, including primary medical care, dental care and behavioral health visits. Dr. Ken Hart joined as medical director, and in 1999 Nancy Young became the clinic administrator.
About five years ago, dreaming began for an even larger facility that could see more patients, have space for more students and provide continuity clinics for many of our 700 residents doing specialty training at Loma Linda University Health. We applied to become a Federally Qualified Health Center (FQHC), the government's safety net health system across the country. With our initial designation as a "look-alike" FQHC, we had confidence to begin the planning for a larger facility and started sharing that dream with others.
Pat Morris, then mayor of San Bernardino, immediately liked the idea and offered land in the center of town for this venture. Though it was ultimately not suitable as a clinic site, this support encouraged us to look for other space, eventually resulting in the purchase of a seven-acre site next to the 215 Freeway in the heart of San Bernardino. We also began a closer working relationship with the San Bernardino City Unified School District and its energetic superintendent, Dale Marsden.
Out of these discussions came the recognition that a larger health system would be tremendously helpful to the struggling city, but equally important would be to help lower the unemployment rate by training young high school graduates with job skills. We recognized that a clinic is also a training laboratory, a place where we could provide these young lives with mentoring, purpose and a meaningful future. As this idea of a "Gateway College" matured, it became clear we were talking about a larger building, additional expense and a major commitment.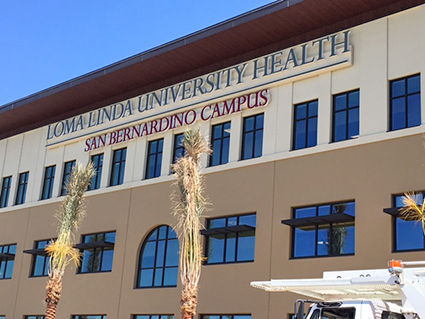 We turned to our old friends, the San Manuel Band of Mission Indians, as they are now called, and asked if they wanted to partner on this critical development project. After due consideration, they enthusiastically committed $10 million to the project, offering their name to the "San Manuel Gateway College" as a major part of what was now envisioned as our new Loma Linda University Health – San Bernardino campus.
With the preferential funding from our FQHC status for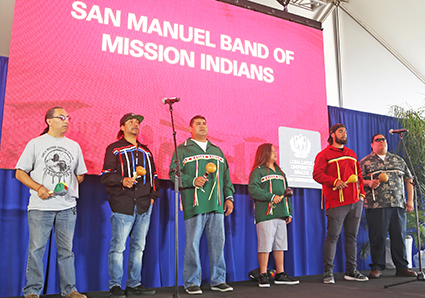 each patient visit, we felt the SAC Health System could easily expand, adding more primary care as well as a wide variety of specialty clinics. The Affordable Care Act was starting to roll out, suggesting that hundreds of thousands of uninsured patients in the Inland Empire would now be covered and seeking care, guaranteeing expanded clinical demands.
This raised expectations among our clinical departments at Loma Linda, as they considered moving their many resident clinics to the new site. The educational opportunities this would provide, with both vertical and horizontal integration of students, was exciting. We would have physicians in their specialty training, working alongside our many students from Loma Linda, all interacting with our San Manuel Gateway College students — three levels of education, with many different health disciplines learning side by side. And as I keep emphasizing, this educational system must be bi-directional — high school grads teaching our students and residents about life and reality in the city while they learn professionalism and clinical skills.
So the dreams matured, and financial plans were gradually put together for what ended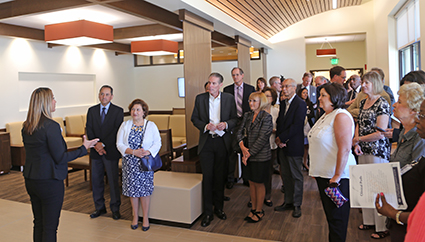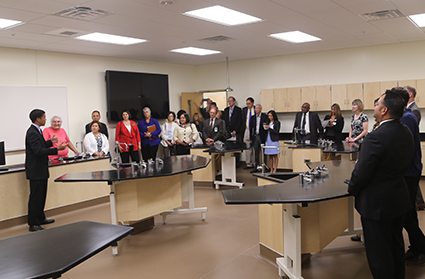 up as a $68 million project providing us with 157,000 square feet of clinic and educational space. San Manuel Gateway College is on the top floor, with classrooms, laboratories, simulation lab, anatomy lab and learning space.
Primary and specialty care of all types will be provided in 124 exam and procedure rooms, as well as dental care in 24 dental operatories. Filling out the space will be a large behavioral health area with both private and group counseling rooms, a pharmacy, laboratory and vegetarian cafeteria called the Farmacy Fresh Cafe. We have also obtained an additional two acres of land between us and the freeway to use as a community garden.
Take a minute to look at these videotaped ribbon-cutting ceremony highlights to appreciate the beauty and quality of this San Bernardino campus and what it adds to Loma Linda University Health. The clinic opens in mid-July, with specialty care moving in during August and the college starting in September.
As I shared during the opening ceremony, there were three fundamental questions that we had to answer as this campus became reality — Should We? Could We? and finally, Would We? I am proud that Loma Linda answered all these in the affirmative, despite many legitimate questions about cost, risk, purpose of a university, partnerships, etc. During all my years at Loma Linda, no other project has generated such community support and enthusiasm as this one.
Inland Empire residents sense that we are truly partners in their destiny, sharing in their trials and triumphs. We will develop relationships among young people that will change their lives forever — not just the San Manuel Gateway College students, but our own students. What better way to find meaning, to live out our core values, than to confront real human need with tangible answers? My prayer is that God will bless this new campus to become all it can be.
Cordially yours,
Richard Hart, MD, DrPH
President
Loma Linda University Health



Office of the President, Loma Linda University, Loma Linda, CA 92350
Copyright © 2016 by Loma Linda University