April 2016
Finding Strength in Our Diversity
Diversity has come to mean many things in today's slogan-laden world.
For some it is a code word for racial and ethnic inclusiveness. Others consider diversity to be accommodation for physical or mental differences. Perhaps the biggest discussion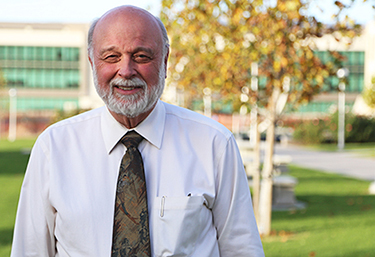 today regarding diversity is about sexual identity and the resulting strong feelings on all sides of that issue. In all cases, our backgrounds and resultant attitudes greatly influence how we view differences among us and our often-subtle behavior toward different groups. Even something as small as a person's accent may trigger certain viewpoints, positive or negative. How one dresses, or speaks, or behaves can automatically cause others to classify him or her to a certain group to be either lauded or rejected. These beliefs influence all interactions with others, including the student-teacher relationship and patient care. When a patient comes into the emergency department drunk or under the influence of drugs, for example, the decision must be made to exhibit the same caring attitude as a mother caring for her sick child.
For those of you not on our campus, we talk about such things here. We recognize that many of these issues are generational — young people view them differently than older individuals. It is important to reach a consensus as, across this country, such issues boil over routinely, on college campuses, in inner city areas or most anywhere that our differences seem to get accentuated and become flash points.
Loma Linda University Health has a long-established commitment to accepting all people as children of God. We have defined inclusiveness to cover the many variations of the human experience, whether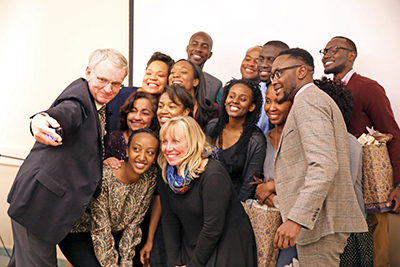 ethnic, cultural, physical, faith-based or others. Our challenge has always been to maintain our uniqueness as a Christian community, with certain moral, social and ethical commitments, while also understanding the differences that our students, faculty, staff and patients represent.
I am acutely aware that we do not always demonstrate this inclusiveness as well as we would wish. Over the years, we have tried various organizational and educational strategies at Loma Linda University Health to promote and encourage acceptance and inclusion on our campus. Most have been helpful, though it seems tough to penetrate all components of this campus with a single message of inclusion.
In consultation with various leadership groups on campus over the last few months, we are launching a new approach to this challenge. I have invited a broad group of representatives from across campus to be part of a Diversity Council with the mandate to listen, understand, accept and educate our campus family on diversity issues.
Our goal is to understand our differences as best we can, encourage an honest dialogue about those differences, respect each other in all circumstances, and build on the strength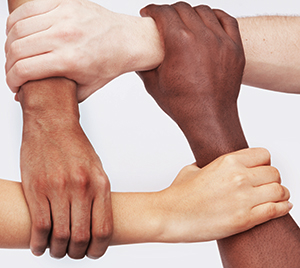 that comes from our diversity. This will be a campus-wide effort, spanning our health care enterprise, including our faculty, staff and students. It will instruct and learn from our many service-learning opportunities, both in this community and internationally.
This is not lip service. It is also not a popularity contest. My personal intent is to be persistent and proactive as we try to grow our culture into one of acceptance and inclusion. Each member of the Diversity Council will be tasked to serve as eyes and ears across campus to listen carefully and encourage this understanding. Students, faculty, employees, alumni and community members are urged to share their concerns with any councilmember so she or he can bring them to the attention of the entire council as we seek consensus and strategy. Please click here to see the initial membership of the Diversity Council.
Thank you for joining with us in this critical journey in our world of today. This country, this world, needs our brand of acceptance for all, and I trust this campus can truly become a haven for those who may feel marginalized, or even wounded, in this place dedicated to healing. This will be the journey of a lifetime for some of us, stretching our biases and attitudes farther than feels comfortable at times. And often there is no final answer. To reach the right balance, we need everyone's input. Please join us in this journey.
Cordially yours,

Richard Hart, MD, DrPH
President
Loma Linda University Health
PS: Experience the future of health care by joining us in celebrating the groundbreaking of our new adult and children's hospital towers Sunday, May 22, from 2 to 5 p.m. This will be a free event for the entire family, complete with food trucks, kids activity zone and giveaways. For more details, visit groundbreaking.lluh.org. You will not want to miss this event that launches the transformation of health care in this region.



Office of the President, Loma Linda University, Loma Linda, CA 92350
Copyright © 2016 by Loma Linda University